Plaid Shirt Night Sponsorship,
Holland Michigan - Title Sponsors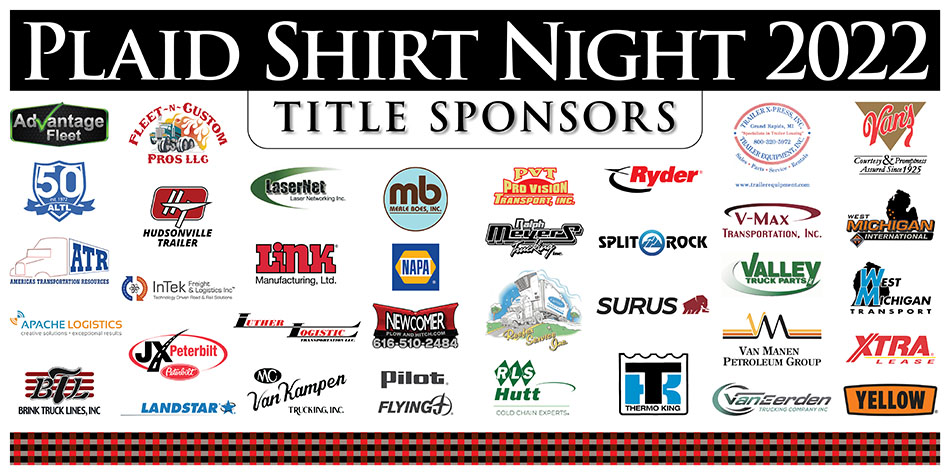 Want to get your guests in before the crowd? Become a Title Sponsor and beat the rush! If you are a Title Sponsor you and all of your guests will have the privilege to have early admission and you will also be entered into the sponsor's only drawing! See below for details.
We will be offering 100 of the $2.00 table raffle tickets as the Title sponsor prize.  See registration form for information on becoming a Title Sponsor.  Tickets for the Sponsor prize are only available by becoming a Title Sponsor.  Winner will be pre drawn again this year so check the sponsor table on arrival!
***NOTE*** Sponsors Admission ***NOTE***
Title Sponsors of $1200 will be given 8 admission tickets, can take advantage of early admission and will receive 30 tickets to a drawing for the sponsor prize.
Sponsor admission tickets will be a different color than general admission tickets so please check the color of your ticket upon arriving!  The doors will open at 5:30pm for sponsors and their guests only.  This will give the sponsors a chance to get their pre-purchased tickets and get seated ahead of general admission. Doors open for general admission at 6pm.
Sponsorship sales from July 1st, 2023 through September 30th, 2023
All donations are tax deductible.
RESERVE A TABLE OR SEATS
Purchase 9 tickets and the table is yours.  You must purchase all 9 tickets to reserve a table.  Partials will be matched up with other guests.